Synthesis of RDX from Mega's chem lab, scaled down with pics.
Measure out 90ml of 99% Nitric Acid and 19 grams Hexamine.
Place a stirbar in a 250ml beaker and put it on the magnetic stirrer. Now add 90ml of 99% White Fuming Nitric Acid to the beaker and cool to 10-20C.
Slowly add 19 grams of Hexamine while keeping the temperature under 30C.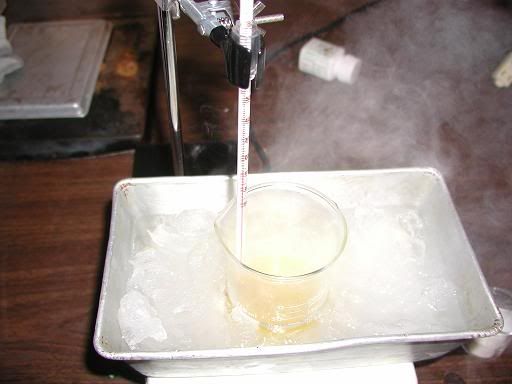 Once all the Hexamine has been added heat the solution to 50C in an Acetone bath for 5-10 minutes. If you use an Acetone bath to heat the solution make sure to do it outside due to flammable Acetone vapors.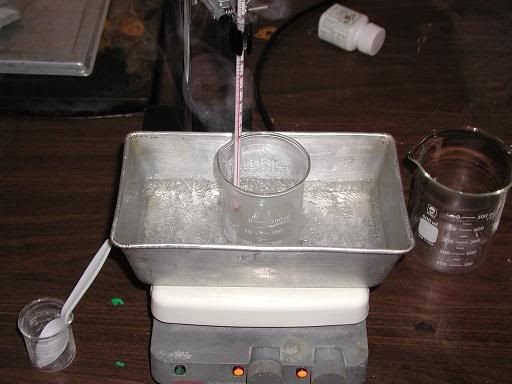 Cool to 10-20C then dump it into 400ml of ice cold water, let sit for 30 minutes and decant. Now add another 400ml of water and stir.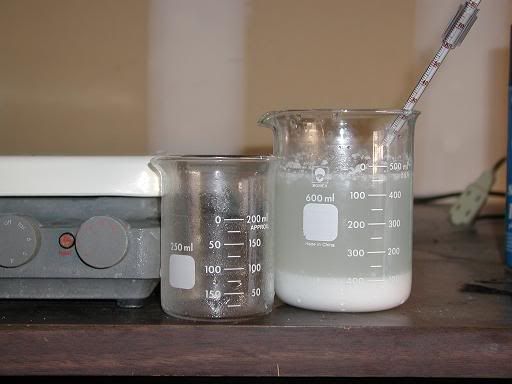 Filter then rinse with water, then rinse with sodium bicarbonate solution till the pH is around 7. Now rinse with water again. If you're going to be storing it for a long period of time I suggest you recrystallize it with Acetone.